Get top-notch, type rating training as well as all the advice you need for your new career: all our courses are instructed by active and retired professional pilots from the majors, and all of our training is done in world-class, state-of-the-art simulators!!
ATP-CTP Course
This course satisfies the FAA-mandated Airline Transport Pilot Certification Training Program required prior to taking the ATP written exam!  Click for Calendar of ATP-CTP Course Dates.
ATP Rating
The ATP Rating course allows you to obtain an unrestricted FAA ATP while training in the aircraft you want to fly in the majors!
ATP & Type Rating
This package combines an ATP Rating with one of the Boeing or Airbus Type Ratings that we offer.
ATP-CTP & ATP Rating
This package combines the ATP-CTP course and ATP Rating.
ATP-CTP & ATP with Type Rating
Get it all! This package combines the ATP-CTP Course and an ATP Rating, followed by one of the Boeing or Airbus Type Ratings that we offer!
LOCATIONS
Denver
Flight Training International's primary training Center is located in beautiful Denver, Colorado, at the base of the majestic Rocky Mountains. Denver's 5,280 foot elevation prompted its famous nickname, the "Mile-High City." Denver has many surrounding suburbs; the city itself, however, is loaded with exciting nightlife and attractions, including the massive Coors beer brewery and the phenomenal restaurants and landmark 19th-Century buildings of Larimer Square, Denver's oldest block. Denver is a launching point for skiing and sight-seeing trips into the Rocky Mountains.
Denver's climate is cool and dry, and with an average of 300 sunny days per year, it is drenched with more sun than both San Diego and Miami Beach! Evenings can be cool, even in the summer months, so bring layers to dress in!
Miami
Miami has a rich mix of cultures, gorgeous beaches, and countless activities. Located at the southern tip of Florida, Miami is a vacation destination known for its warm, sunny weather and amazing night life. It is home to the famous 'city within the city' known as South Beach. In recent years, this upscale area has become a popular spring break vacation choice. Other points of interest include the Miami Metro Zoo (one of the best in the U.S.), Parrot Jungle Island, boasting an incredible collection of wildlife, and the Vizcaya estate, a European mansion offering a glimpse of the turn of the century life.
Miami is temperate in the winter months, averaging 70-75 degrees, but it becomes quite hot and humid in the late spring and summer months, with temperatures often soaring into the high 80's and low 90's.
Dallas/Ft. Worth
The city of Dallas is a brash, stylish, and vital destination. Founded in 1841, Dallas is the third largest city in Texas and the state's largest metropolitan area. Here you will encounter amazing culinary experiences, including classic Texas barbecue and authentic Mexican and Tex-Mex cuisine. Dallas also offers diverse, quintessentially American activities, from world-class art districts to western ranch tours. It is also a shopper's paradise, offering more shopping centers per capita than any other U.S. city. Dallas is the epitome of the big American way of living, complete with a colorful, rowdy history and a passionate thirst for life.
The weather differs tremendously in the summer and winter months. From late fall to early spring, the temperatures are generally in the 50's and 60's. When late spring arrives, temperatures jump into the 80's and often into the high 90's. Combined with the Texas humidity, those months can be sweltering, so pack accordingly.
Why You Should Choose FTI for your Training Needs?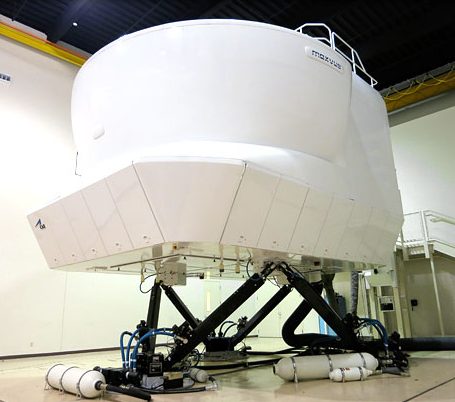 Questions?
Please fill out the fields to the right, and one of our associates will reach out to you.  If you wish to speak to someone right now, please call us at: 1-303-329-0999 or toll free at 1-800-233-0050.  FTI looks forward to serving your training needs in the outstanding, professional manner you deserve!